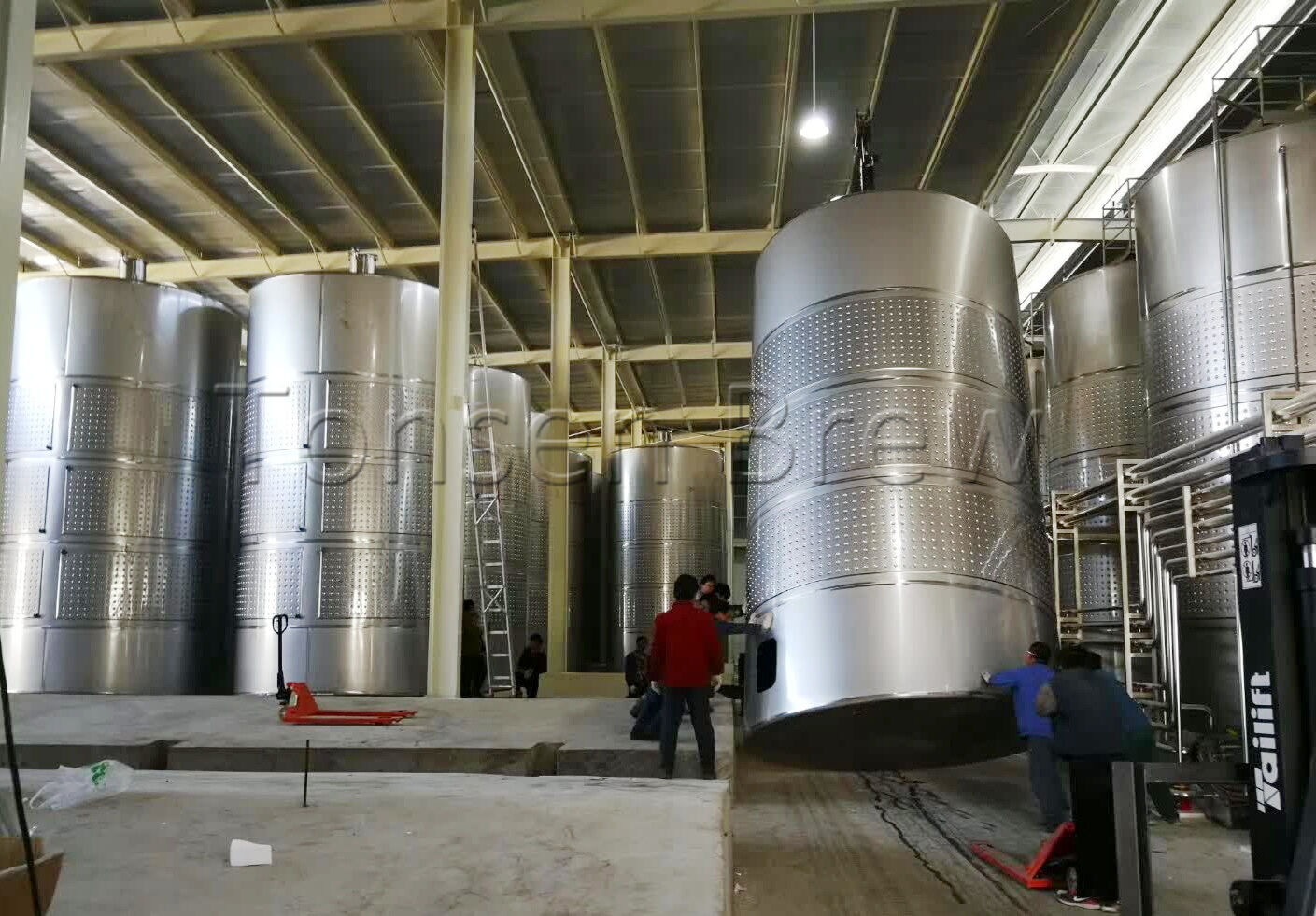 Wine Fermenters
Tonsenbrew manufacture sanitary stainless steel tanks and processing equipment for the wine industry:
Sealed Wine Tanks
Variable Capacity Wine Tanks
Wine Fermentation Tanks
Pump-over Fermenters
Punch-down Fermenters
Horizontal Fermenters (for Maceration)
Pressure Fermenters (for Sparkling Wine)
Insulated Wine Tanks
Multi-chamber Wine Tanks
Square Wine Tanks
Frame and Plate Filter Press for Wine
Available in various models and sizes to suit a given customer's specifications, all of our equipment is constructed using only high-quality AISI 304 and 316 stainless steelmaterials. Welds are brushed and polished for extra protection. The tanks are rigorously tested to make sure they live up to the Letina quality standards. Tonsen paying great attention to the choice of raw materials and to the quality of their manufacture and assembly.
The Tonsenbrew's tanks are widely used for the purpose of storing liquids and for their fermentation. They are manufactured in a standard version or they can be customized, made to measure to suit the specific needs of customers, while always complying scrupulously with the state of the art.
All the versions of the tanks guarantee the utmost hygiene, reliability, practicality in use, safety and durability. Jackets/Pockets (which may be insulated) for the circulation of a refrigerant or heating fluid and insulated can also be installed on the cylinder or on the bottom of the tank to control the temperature of its contents.