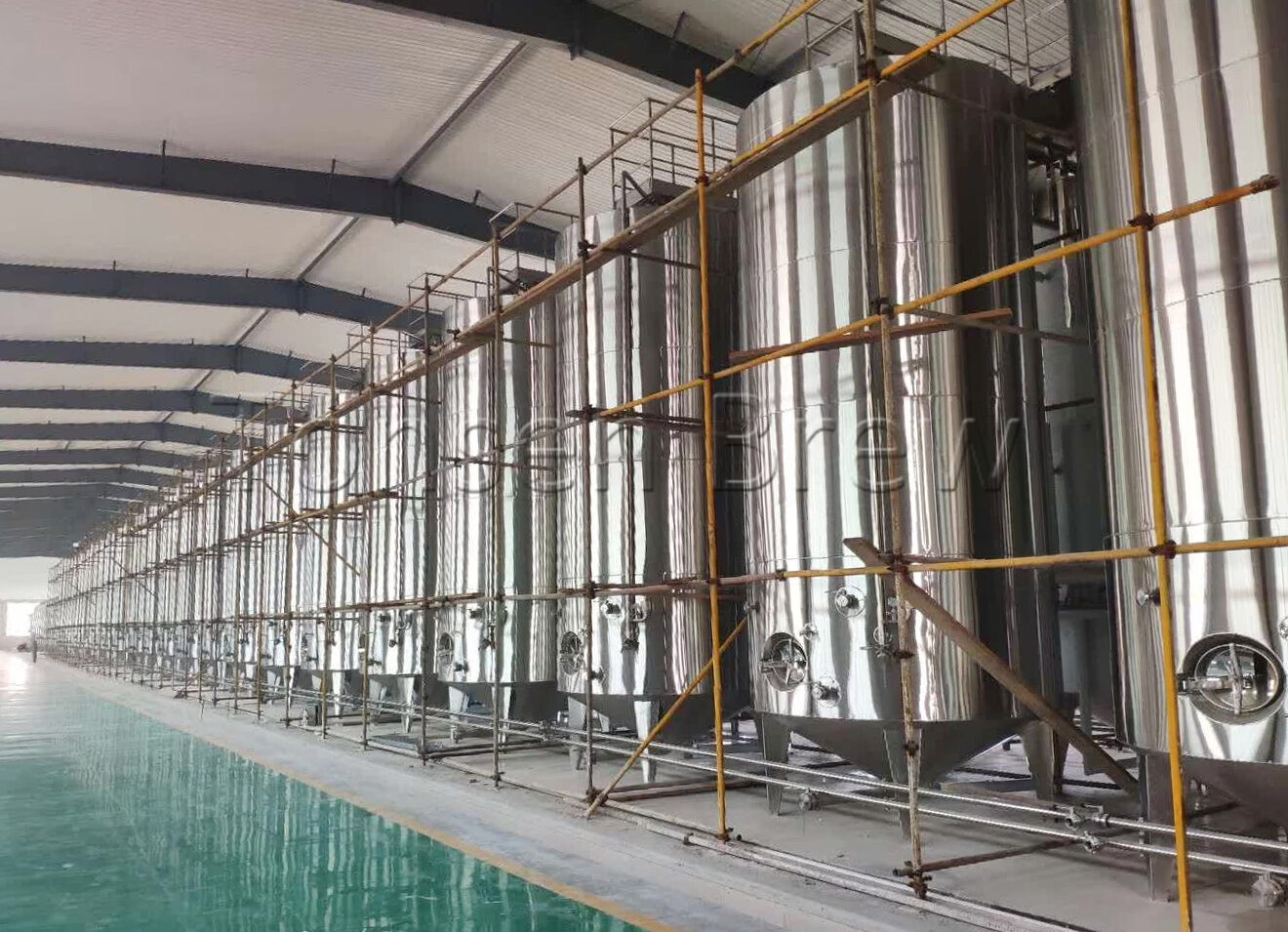 Cider Fermentation Tanks
The Cider fermentation tanks are designed to storage apple juice, and add yeasts in order to convert the sugars into alcohol and carbon dioxide. The fermenting process is temperature-controlled to ensure that it develops at the ideal temperature, with the special hollow spaces-dimple jacket in the tank's cylinder and conical bottom in which a low-temperature glycol water/ice water circulates.
The Tonsenbrew's tanks are widely used for the purpose of storing liquids and for their fermentation. They are manufactured in a standard version or they can be customized, made to measure to suit the specific needs of customers, while always complying scrupulously with the state of the art.
All the versions of the tanks guarantee the utmost hygiene, reliability, practicality in use, safety and durability. Jackets/Pockets (which may be insulated) for the circulation of a refrigerant or heating fluid and insulated can also be installed on the cylinder or on the bottom of the tank to control the temperature of its contents.
Available in various models and sizes to suit a given customer's specifications, these tanks are made of AISI 304 and 316 stainless steel, paying great attention to the choice of raw materials and to the quality of their manufacture and assembly.
Model: 2000L/20BBL
Thickness"Inner (SUS304)thickness: 3.0mm;
External-Jacket(SUS304) thickness: 2.0mm
Material: Stainless steel 304
Cooling way: Dimple jacket plate
Cleaning way: CIP in situ cleaning, with rotary spray cleaning ball
Insulation: Polyurethane-thickness:80~ 100mm
Accessories: Sample valve, Pressure gauge, Breath valve, Temperature gauge,
Top manhole, Washing ball, Butterfly valves, CIP Arm, Hop port, Discharge arm and so on